Below is a list of past events for SJIFT. For current upcoming events click here.
2016 SJIFT Golf Tournament Report

April 04 2019 - Student Recognition Night, House of Juju
Event Info: CLICK HERE to sign-up and join SJIFT for a special evening as we award up to 5 students with scholarships and hear from our IFT Section Lecture Series speaker, Suzy Badaracco. We'll be meeting at House of Juju at 6:00 pm where Suzy Badaracco, Toxicologist, Chef, and Registered Dietitian, will speak on Trend Profiling: Fermentation trends in food and beverage. We ask for anyone who is able to please consider sponsoring a student's dinner. This allows students to participate and become more involved in SJIFT and the local food industry. Please bring a door prize for the raffle. Each person who brings a prize will be given one free ticket to enter into the drawling. All ticket sales go towards the Food Science and Culinology Club.   Dinner Info Date: April 4th, 2019 Where: House of Juju Address: 565 Pollasky Ave #101, Clovis, CA 93612 Time: 6:00 pm   STUDENTS PLEASE CONTACT sanjoaquinift@SJIFT.org IF INTERESTED IN ATTENDING." target="_blank">Click here for more info
March 21 2019 - New Professionals Night,
Event Info: Click here for more info
January 31 2019 - Winter Tour and Dinner,
Event Info: Click here for more info
November 15 2018 - Fall Tour and Dinner, Eurofins Fresno Lab
Event Info: Click here for more info
November 08 2018 - Fresno State Enology and Food Science Club Dinner, Fresno State Winery
Event Info: Click here for more info
October 15 2018 - 2018 Scholarship Golf Classic,
Event Info: Click here for more info
September 13 2018 - New Professionals Meeting,
Event Info: https://www.facebook.com/groups/SanJoaquinIFT" target="_blank">Click here for more info
May 10 2018 - New Professionals Night at House of Pendragon, House of Pendragon
Event Info:  May 10th at 6:00. Appetizers will be served and all attendees will be entered for a chance to win a Growler!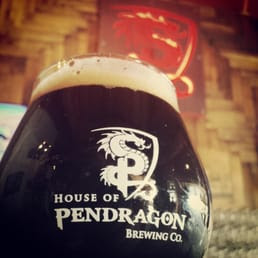 Don't know if you qualify as a "New Professional"?
Have you been in the Food Industry less than 10 years?
Are you graduating soon?
Are you trying to build your career?
There is no age limit on who is a New Professional so come out for a fun night and build your network of local industry professionals.
RSVP here Spaces are limited so sign up soon!
" target="_blank">Click here for more info
March 16 2018 - New Professionals Night,
Event Info: Click here for more info
February 08 2018 - 2018 Winter Event,
Event Info: Click here for more info
November 16 2017 - Winter Winery Tour and Tasting at Ficklin Vineyards,
Event Info: Map                                                                                  Map" target="_blank">Click here for more info
November 06 2017 - 20th Annual SJIFT Scholarship Golf Tournament, Copper River Country Club
Event Info: Click here for more info
October 05 2017 - NCIFT Networking and Update Event,
Event Info:

Please join us for updates about IFT's new membership tier system, an update on our NCIFT leadership, a short introduction to the Almond Board, and last but not least, food, drink, and networking!

" target="_blank">Click here for more info